Welcome to my segment where I find awesome book tags throughout the vast, wide inter-webs made by lovely bloggers like you! I'll hope you'll have fun and participate with me as well!
Today's Topic: Hamilton Book Tag
Found At: Paradis Books
---
The Room Where It Happens: A Book World You Would Put Yourself In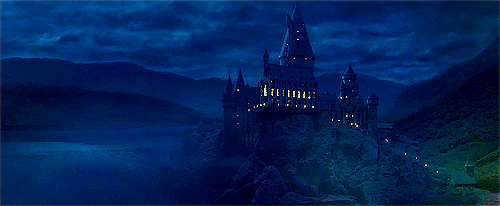 Hogwarts for sure! 😀
The Schulyer Sisters: An Underrated Female Character
I started reading the Opal Charm series last year and I loved it so much! I don't think Opal is underrated among her own story, but I do wish that people were talking more about these books since it's full amazing female characters. She is truly awesome!
My Shot: A Character That Goes After What They Want and Doesn't Let Anyone Stop Them
Even though I didn't like Julia (main character) at first when I started reading this book. I soon found an admiration for how proactive she was in wanting people to not only understand her art even though some people saw it as plain 'ol graffiti.
Stay Alive: A Character You Wish Was Still Alive
Spoilers! If you haven't read The Hunger Games Series. I wish Finnick didn't die in Mockingjay. I was so upset.
It's Quiet Uptown: A Book That Made You Ugly Cry
I didn't exactly "ugly cry" while reading this book, but I sure shed a lot of tears. The story was heartbreaking in itself, but reading the main character's thoughts and feelings as he grieves for his closest friends was so difficult.
Burn: The Most Heartbreaking End To A Relationship You've Ever Read
The one that comes to mind is not love relationship, but rather a family one. My Sister's Keeper had a somber ending. I won't say anymore though for those who haven't read the book, but it left me in tears.
You'll Be Back: Sassiest Villian
I don't know if Tokyo Ghoul has the sassiest villains (I literally couldn't think of any books), but the story is full of a ton of them from what I've read so far (eight volumes in). There are constant battles happening between the ghouls and humans, plus some people are not to be trusted.
The Reynolds Pamphlet: A Book With a Twist You Didn't See Coming
This whole book was one big puzzle in itself. It failed to grab my attention many times while reading it, but the ending of who was behind the murders caught me off guard. I really didn't expect it!
Non-Stop: A Series You Marathoned
I just got back into reading manga, but I think this is probably the fastest I've read any series in a while. I loved the whole concept of a high school love story and the characters were great too. This series is only eight volumes and the story moves pretty quickly.
Satisfied: Favorite Book With Multiple POVs
After hearing so many good things about her books, I started reading Carlino's works and I was not disappointed. Her contemporary romance's are great and I love how the narratives in this book especially bounce back and forth between the two lead characters.
Who Lives, Who Dies, Who Tells Your Story: A Book/Series You Feel Like Will Be Remembered Throughout History
Again I'll go with Harry Potter. The books are so magical and it's enjoyed by a wide variety of people!
*I skipped out on the bonus questions, but feel free to check out Lindsey's post if you would like to do them.
---
Tag! You're it! Comment with your answers below or participate by writing your own post and link back to me. 
THIS BLOG claims no credit for any images posted on this site unless otherwise noted. Images on this blog are copyright to its respectful owners. If there is an image appearing on this blog that belongs to you and do not wish for it appear on this site, please E-mail with a link to said image and it will be promptly removed.