Hi fellow readers! I have a very important announcement! Life of a Female Bibliophile will be going on a short hiatus!
I 'll be attending the 2015 RT Booklovers Convention from Wednesday the 13th through Sunday 17th!
While I'm there I'll be attending panels, getting bookish swag, meeting readers/writers/authors, and going to fun events! I'm so excited to be going to my first book convention! I'll also be taking lots of pictures and sharing them through social media. When I return I'll share my thoughts about my RT experience, so keep your eyes peeled for convention posts.
But seriously, I am so pumped up for this!
And then shortly after, I'll be on hiatus again because I'm traveling to the "happiest place on earth"…
So I'll be posting about this trip as well! It will also be my first time visiting Universal Studios (Florida) where I'll finally get to see Harry Potter theme park!!!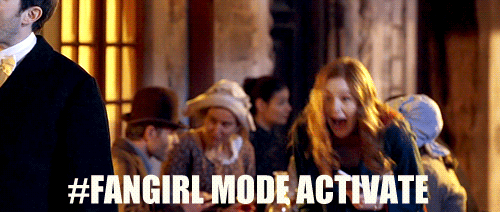 I'll also be posting about that trip as well. Are you going on any big or small trips this summer? Visiting a special place or going to a festival? Comment below! Until then, I'll see you all until I return from vacation! 😀
THIS BLOG claims no credit for any images posted on this site unless otherwise noted. Images on this blog are copyright to its respectful owners. If there is an image appearing on this blog that belongs to you and do not wish for it appear on this site, please E-mail with a link to said image and it will be promptly removed.