So earlier this month I celebrated my birthday!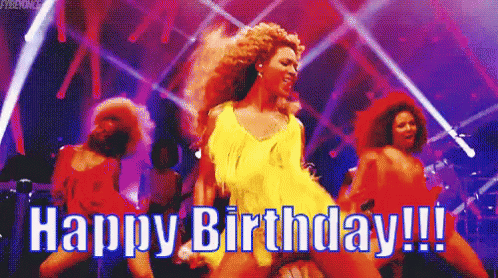 And to celebrate I decided to buy more books, because what else does a bibliophile do for their birthday?! Even though I've been on a book buying ban (somewhat), it was time to treat myself!
Without further ado, let's begin the book haul!
Bought:
Goldie Vance Vol.1 by Hope Larson: A POC Nancy Drew-esque comic? You've got me hooked!
Bad Girls by Ann Shen: I follow this author on Instagram and her illustrations are beautiful. Not only does this book have fantastic artwork, but it features some amazing women in history.
Persepolis by Majrane Satrapi: Literally, my favorite graphic novel memoir of all time. Now if only I could get my hands on vol.2!
The Silence of Our Friends by Jim Demonakos and Mark Long: I was interested in picking this up simply because it's a graphic novel set in the civil rights era. I can't wait to read it.
Clueless in Tokyo by Betty Reynolds
Tokyo Friends & Squeamish About Sushi by Betty Reynolds: I couldn't resist picking up this books about Japan. I loved the artwork style and I like that each book focuses on a different aspect of Japanese culture.
Awkward  by Svetlana Chmakova: This seemed like a cute story, plus I've read manga by this author and she's a good writer.
Friends With Boys Vol.1 by Faith Erin Hicks: I've been eyeing this graphic novel for a while, so at $4 I couldn't resist picking it up.
Corner Shop by Roopa Farooki: I always like a good rom-com story!
Inland by Kat Rosenfield
We Need New Names by NoViolet Bulawayo: I read a review from a fellow blogger who thoroughly enjoyed this book and plus I've been looking for more narratives like this.
The Earl's Complete Surrender by Sophie Barnes: No book haul is complete without a romance novel (in my opinion). The historical ones are my favorite!
Gifted:

300 Writing Prompts & 300 Drawing Prompts: These types of books always spark my imagination!  They're fun!
That concludes February's book haul! What books did you buy? What books have you recently added to your TBR? Tell me in the comment section below.
THIS BLOG claims no credit for any images posted on this site unless otherwise noted. Images on this blog are copyright to its respectful owners. If there is an image appearing on this blog that belongs to you and do not wish for it appear on this site, please E-mail with a link to said image and it will be promptly removed.