Welcome to my segment where I find awesome book tags throughout the vast, wide inter-webs made by lovely bloggers like you! I'll hope you'll have fun and participate with me as well! (You are also free to use the picture if you'd like, just credit me.)
Today's Topic: I Messed Up Tag
Found On: Fandoms on the Run
1) A character appearance that you misread or imagined differently?
I can't think of anyone at the moment.
2) A character name that you've been pronouncing wrong?
There are probably a lot of character name's I've pronounced wrong. One that particularly comes to mind is Amelie from The Morganville Vampires. I never know if I'm pronouncing her name right, plus I know it's a French name so I'm unsure of where to place the accent mark in my speech.
3) An overused trope that is your guilty pleasure.
There are so many story tropes in the book world! I would have to say a "opposites attract" trope. I'm a sucker for romance stories.
4) A cliché character type that you like seeing on-screen than reading about.
The "other guy/girl" character in a love triangle scenario. Seeing it on-screen is more interesting for me than reading it.
5) A word/phrase that you learned because of its use in a book.
Utopia: an imagined community or society that possesses highly desirable or perfect qualities.
I don't think I really discovered or understood what a "utopia" was or meant until I read Brave New World by Aldous Huxley.
7) Have you ever (or have wanted to) skipped a chapter from the point of view you weren't interested in?
All the time! Especially when I'm reading a book with alternating povs. It's a nail-biting moment for me when a chapter ends on a cliffhanger moment and then the next chapter shifts to another point of the story. I'm like,"No! Get back to the action!!!"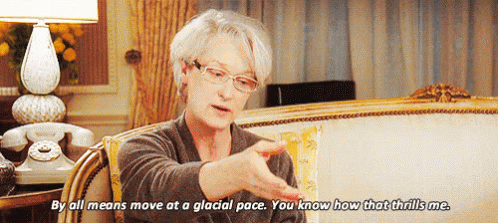 8) Have you ever cancelled social plans to read a book?
Yes, yes, and yes! Sometimes, (I know I'm not alone here) I just want to be with my books. Usually if I cancel plans to read a book at home it's because I'm very exhausted, not feeling good at all, or I just don't feel like going out period.
Tag! You're it! Comment with your answers below or participate by writing your own post and link back to me.
THIS BLOG claims no credit for any images posted on this site unless otherwise noted. Images on this blog are copyright to its respectful owners. If there is an image appearing on this blog that belongs to you and do not wish for it appear on this site, please E-mail with a link to said image and it will be promptly removed.